Case Study: Connecting Instructors and Students With AVer and NDI®
Customer Story
Fremont, CA - June 8, 2021
Since 1968, the University of Wisconsin-Parkside has attracted students to its 700 acre campus of natural Wisconsin prairie and woodland along the Milwaukee-Chicago corridor with a focus on small class sizes and one-on-one faculty approach. One of 13 four-year institutions within the University of Wisconsin System, Parkside provides an affordable, high-quality education that supports students by designing custom-tailored degree programs that meet the needs of today's demanding job market, as well as students' interests.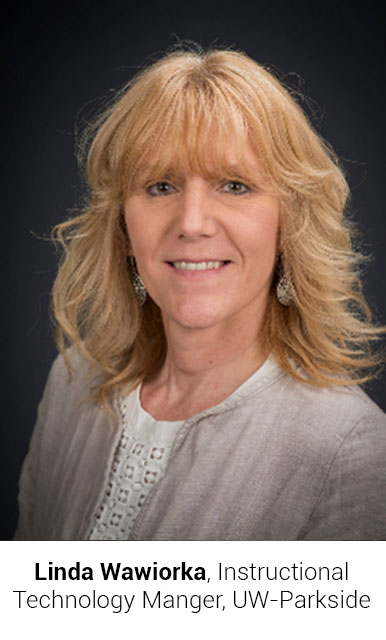 When the COVID-19 pandemic hit, UW-Parkside was forced to move quickly to a hybrid and distance learning model. "Up until 2019, we only had one room dedicated to distance education which served mostly as a receive function for the school, not a broadcast site. There was no way for professors to communicate with remote students unless they used their own laptop with the web cam," said Linda Wawiorka, Instructional Technology Manager, UW-Parkside.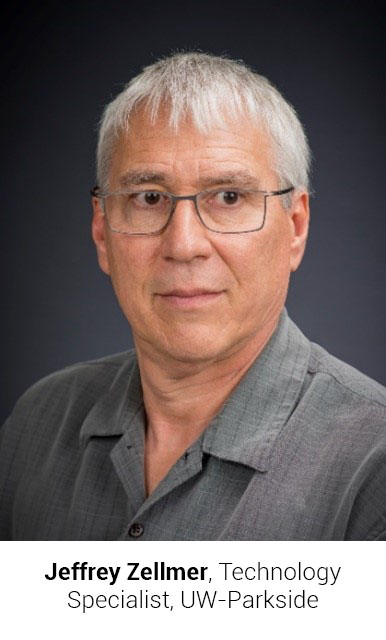 Ms. Wawiorka collaborated with Jeffrey Zellmer, Technology Specialist at UW-Parkside to figure out together the best way forward to get the university into the modern era of video streaming classes to remote students. Ms. Wawiorka started in 2003 at UW-P and has worked in classroom technologies for many years. In 2011 she added other responsibilities including administration of the learning management system and related instructional technologies at the school. Mr. Zellmer has been with Parkside for two years providing in house AV integration and has been an AV integrator for over 10 years.
"I'm driven to look outside the box. I'm Extron certified for control systems. I like a cookie-cutter classroom set-up where everything is where it's expected to be and everything works the way they're accustomed," said Mr. Zellmer.
In 2020, they made the bold move to embrace video cameras from AVer using NDI® to change the face of the way their instructors and students would teach and learn. UW-Parkside now is capable of live streaming 30 classes this semester. Most of these classes are in a hybrid situation, with instructors teaching some students remotely and some in-person. The AVer auto tracking cameras make it possible for instructors to safely wear masks in the lecture hall while at the same time seamlessly following their moves.
29 classrooms are now using AVer cameras directed towards the front of the room for distance and hybrid learning and two classrooms have two cameras with one facing the front and the other towards the audience providing a fully immersive video solution. They're using the PTZ330N for the simple but effective zone tracking in the larger lecture rooms and the TR311HN is ideal for tracking in the 40 foot classrooms. Mr. Zellmer cites a number of factors why they selected AVer over many other options.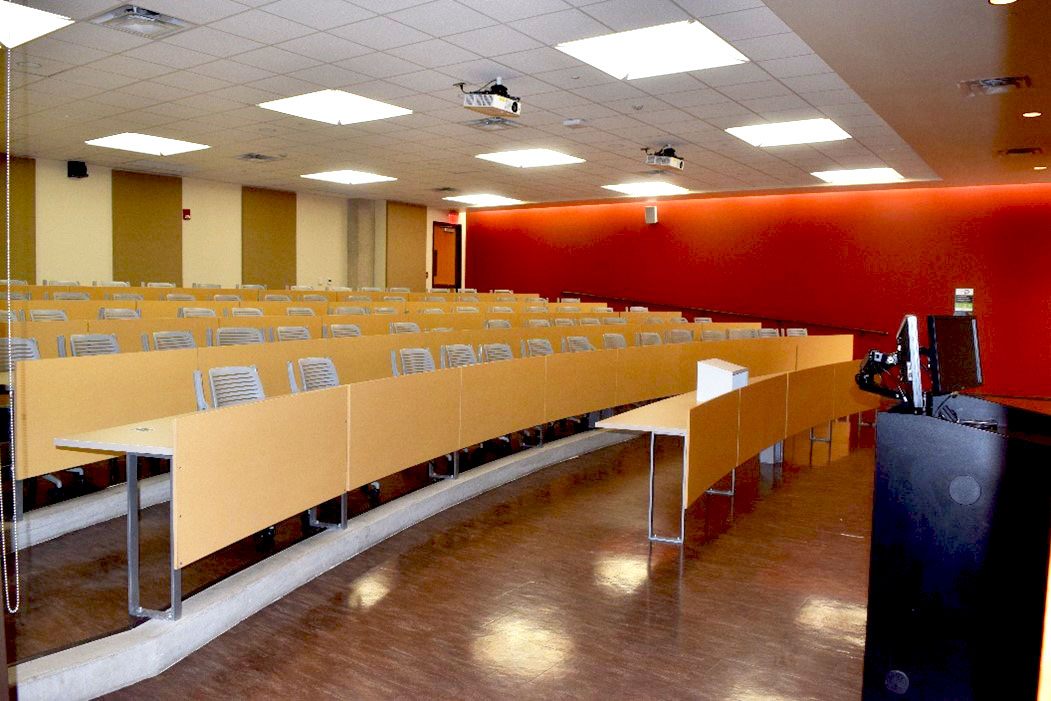 "There's a lot of value with the tracking capability of AVer cameras and NDI on top with a price point that is better than everyone else. AVer could deliver while others couldn't and they provided great support to get us going," said Mr. Zellmer. "The AVerCare warranty also was used for a 24-hour return which was easy and we're super happy with it. Other cameras can take a week and a half for a replacement."
A year ago, the team didn't know much about NDI. That all changed when Mr. Zellmer was introduced by the school theater on getting their cameras to stream their shows using NDI. The result was an eye-opener on the capabilities of the platform. The ability to stream with high-quality video, embed audio, and control it while incorporating video delivery from prescheduled automated lecture capture rooms where instructors can simply enter the room and teach without having to start a stream/recording using control systems made NDI a must choice for the school's broader roll-out of video cameras.
In hybrid classes, instructors can open up and collaborate with computers from students at home, those in the class, and be able to capture the audio without picking up a microphone. A collaboration session within a session is possible with NDI tools. The lecture capture part gives them a mirror of video. This all makes NDI very powerful for UW-Parkside.
"Having NDI and the ability to capture that video and audio makes it amazing. There's no other technology out there that allows you to do it at the quality that NDI does," said Mr. Zellmer.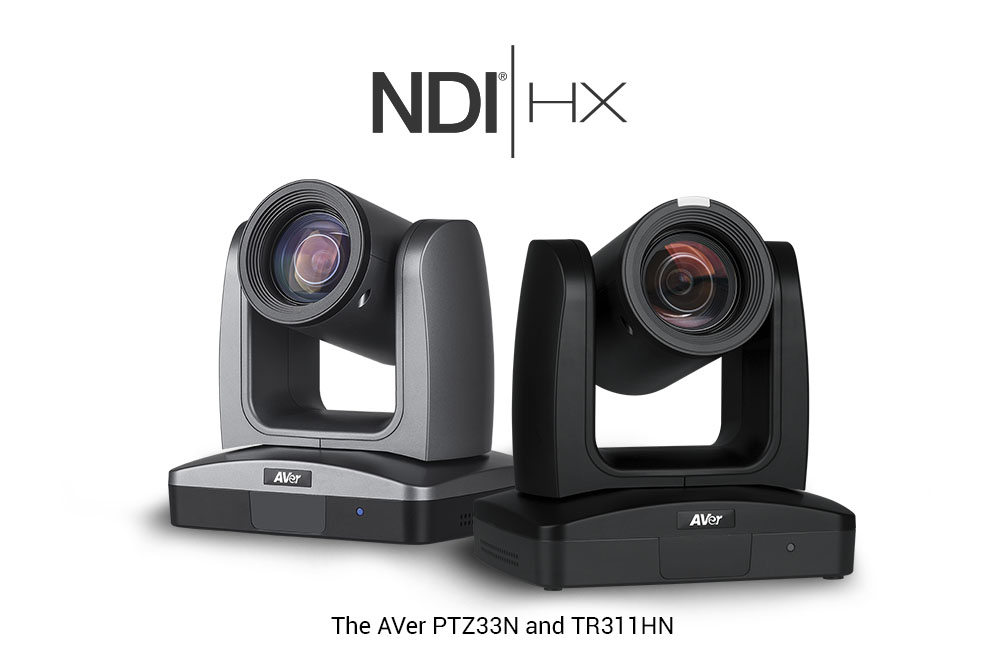 With their commitment to distance origination rooms for extended learning, UW-Parkside needed a professional camera that would allow them to auto-track their lecturers while integrating nicely into their existing AV environment. The AVer auto tracking cameras provide that and support their mandate to keep the operation of equipment as simple as possible for the faculty. "These are turnkey rooms. Schedule and forget them. Start their lecture and go," said Mr. Zellmer.
It's Mr. Zellmer's hope that hybrid or distance learning is here to stay. It's effective to capture content that students might miss if they're out that day. Students can search for a keyword to find what they need and study on specifics. This makes the quality of education that much better by having it video recorded and to research what they missed. "You can now partner with the world to deliver lectures anywhere," said Mr. Zellmer.
As for his advice to other schools looking to shore up their distance learning tools:
"Choose a company with a good reputation and good support. Select cameras that are easy to maintain, self-sufficient and easy to use. Don't be afraid to look at what's new and trending. You don't want to rely on what you knew last year or last week as there are new things coming out."
For more information about AVer, visit https://averusa.com/pro-av/.
For more information about University of Wisconsin – Parkside, visit https://www.uwp.edu/.
For more information about NDI, visit https://ndi.tv/.
*NDI is a registered trademark of Vizrt Group.

About AVer Information Inc.
Founded in 2008, AVer is an award-winning provider of education technology and video collaboration camera solutions that improve productivity and enrich learning. From accelerating learning in the classroom to increasing competitive advantage for businesses, AVer solutions leverage the power of technology to help people connect with one another to achieve great things. Our product portfolio includes Professional Grade Artificial Intelligence Enabled Auto Tracking Cameras, Zoom and Microsoft Teams Certified Enterprise Grade USB Cameras, Document Cameras and Mobile Device Charging Solutions. We strive to provide industry leading service and support that exceeds our customer's expectations. We are also deeply committed to our community, the environment and employ stringent green processes in all we do. Learn more at
averusa.com
and follow us
@AVerInformation
.
Press and Media Inquiries
James Salter
Senior Vice President of Marketing
AVer Information Inc. Americas
P: +1-408-687-5781
E:
james.salter@aver.com
Go Back