John finished helping me set up my AVer F30 document camera at home; helped me connect it to my MacBook Pro and walked/talked me through the installation process. He was very helpful and very patient with me! Really appreciated his help!
If you are a dealer, school or end user, AVer has a product that will fit your need, not break the bank, maintain quality and give you all the support you need before and after the sale.
The requirement to go to online teaching has been a massive undertaking… One of your employees, John Chang, has been a savior… He has saved me hours and hours of frustration. Read More
I was contacted immediately! Under these extreme circumstances with COVID19 your staff doesn't miss a beat!
I want to do a major shout-out to John Chang in tech support… He is a value to your company and showed me that AVer is number one in support of our educators who are stuck at home. Read More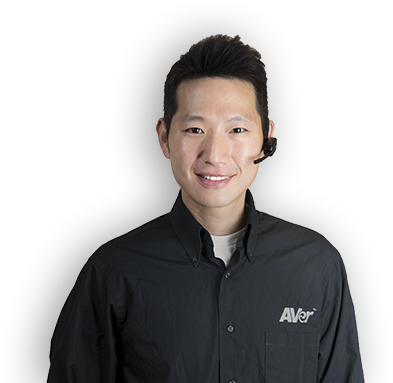 John Chang
Sr. Tech Support Specialist
Copyrights © 1991-2021 AVer Information Inc., All Rights Reserved. Privacy Policy.