8

Mega Pixel

60

FPS

16x

Digital Zoom
Beyond the classroom
Create lessons on the go with U50+ FlexArm USB powered document camera anywhere, anytime. It displays images vividly at 8MP with 16x digital zoom. Take advantage of the U50+'s ultra portable design anywhere you teach.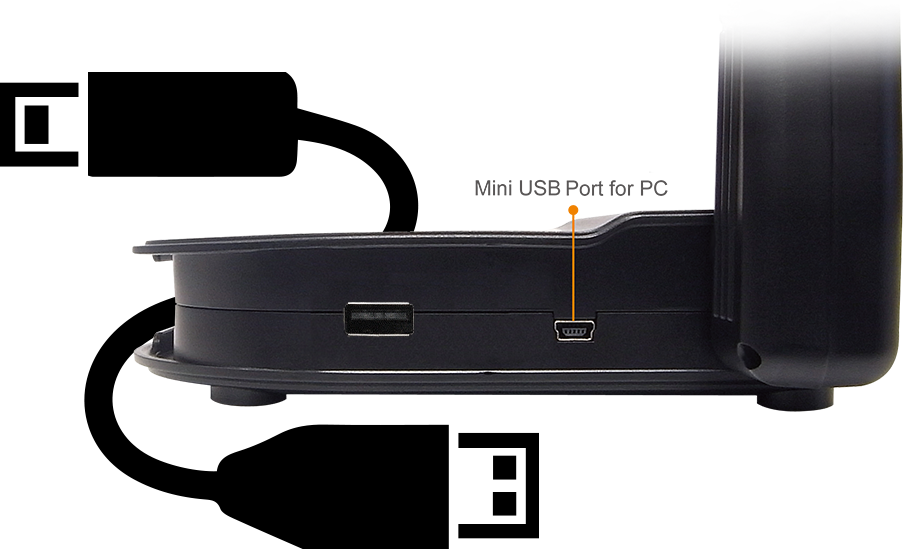 Plug and play
The U50+ is a convenient and user-friendly device that runs on USB power and only requires a single cable for both power and connectivity. It has been designed to make your everyday tasks easier.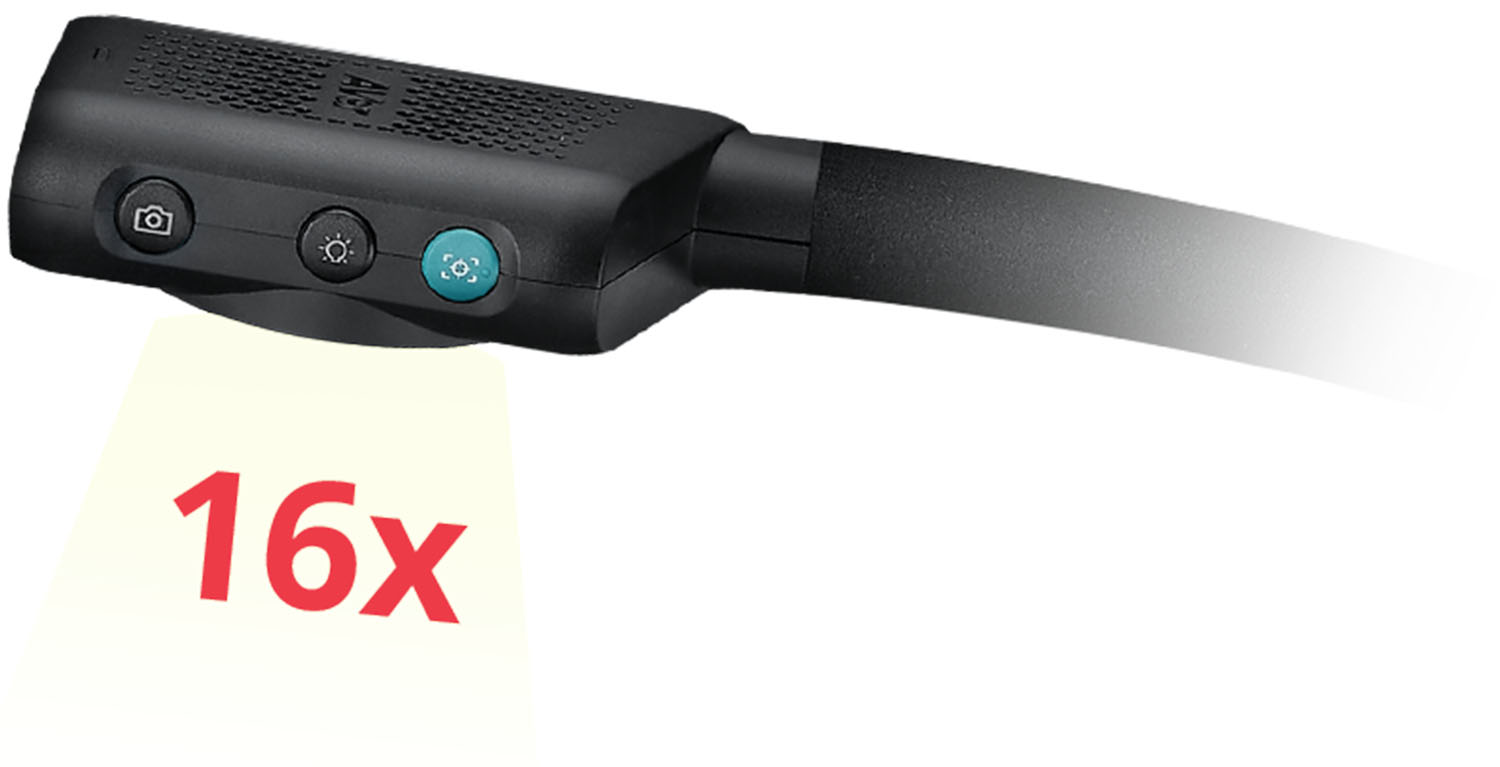 Clear quality display
Engage your students with the U50+'s impressive 8MP camera and 16x Zoom capabilities. Effortlessly highlight every detail in your lesson.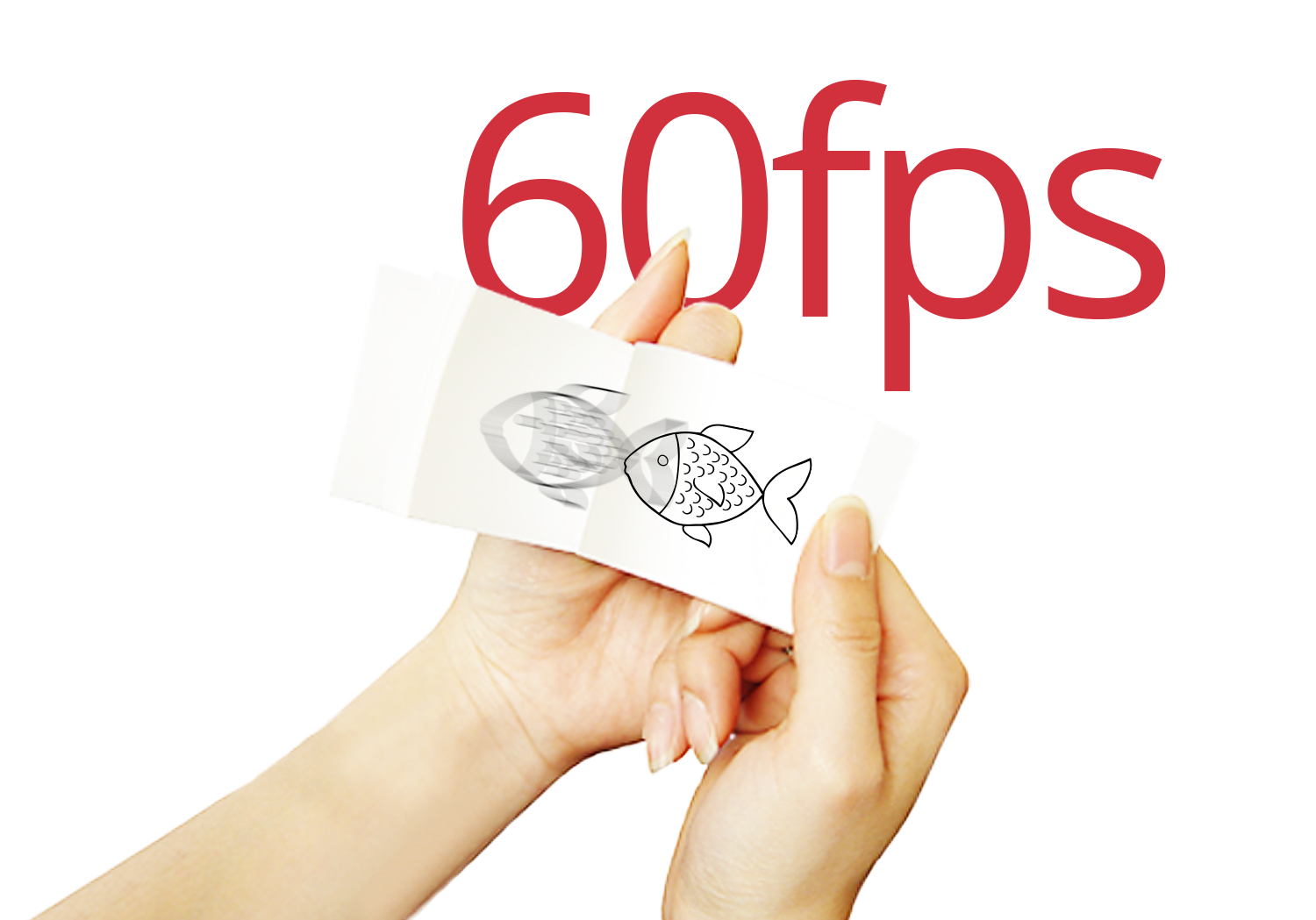 Picture perfect
Discover how the U50+ can turn geography and math into an exciting adventure! With its high-quality image and video capabilities, you can capture stunning visuals at 60fps and 1080p (HD). Elevate your learning experience with this versatile tool.
Flexible design
Experience intuitive design and functionality with the U50+. This versatile device allows you to effortlessly adjust its angle for teaching or conveniently store it in even the most compact spaces. Its lightweight construction and portable design make it a hassle-free tool to use.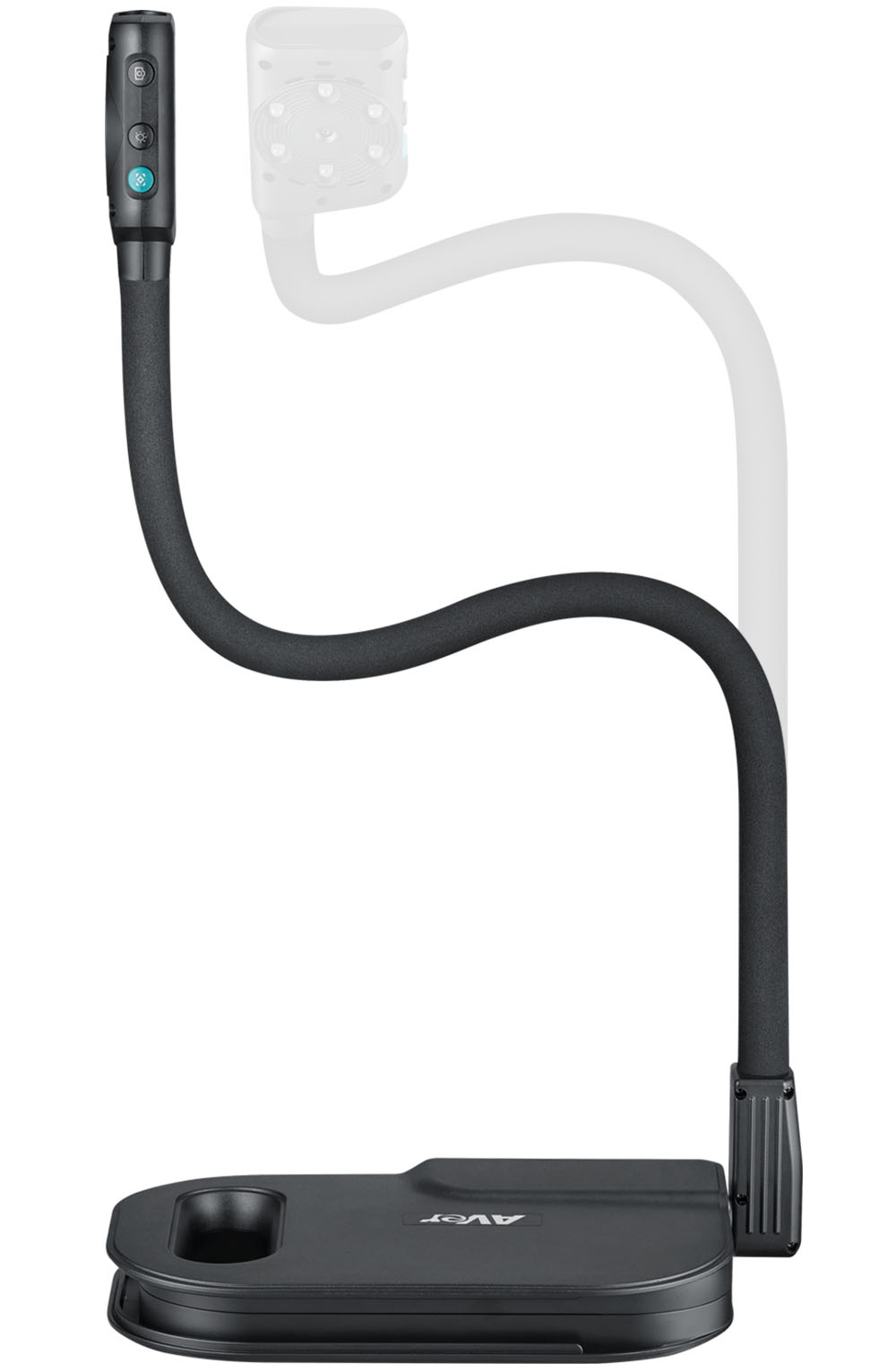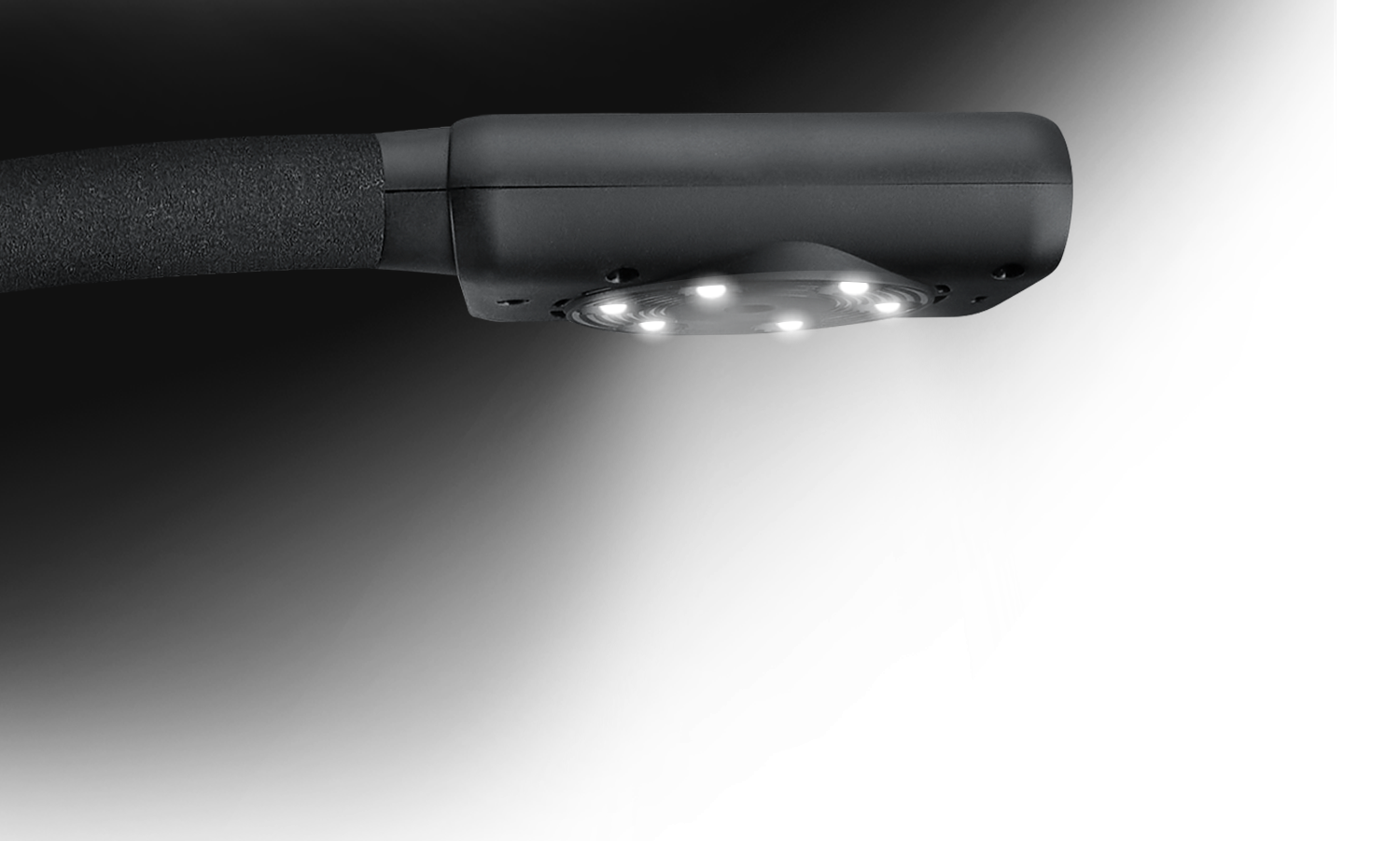 Built-in adjustable LED lights
Illuminate your teaching with the U50+! This innovative document camera is equipped with a built-in LED light that can be adjusted to provide perfect illumination for any object. With the U50+, you'll never have to teach in the dark again.

The AVer Document Camera has been the best teaching tool I have ever used. I have no regrets about getting the document camera instead of an interactive white board. The document camera has so many more functions and uses than I ever imagined.
Specifications
| Sensor1/3.2" CMOS | Pixel count8 megapixels |
| --- | --- |
| Zooming16X digital zoom | Shooting areaLarger than A3 (420 x 315 mm) |
Product Specifications
Image Sensor
1/3.2" CMOS
Pixel Count
8 Megapixels
Frame Rate
60 fps (max.)
Output Resolution
Up to 8M (3264 x 2448)
Zoom
16X Digital Zoom (via AVerTouch)
Focus
Auto / Manual (via AVerTouch)
Shooting Area
Larger than A3 (420 x 315 mm)
Image Rotation
Rotation 0° / 180° (via Button)
Electronic Rotation 0° / 90° / 180° / 270° (via AVerTouch)
Image Effects
Color / W&B / Negative (via AVerTouch)
Freeze (via Button)
Image Adjustments
Yes (via AVerTouch)
Presentation Tools
Spotlight / Visor (via AVerTouch)
Electronic Rotation 0° / 90° / 180° / 270° (via AVerTouch)
Flicker Filter Control
Yes (50 / 60 Hz)
Freeze (via Button)
Recording
Yes (via AVerTouch)
Capture
Single / Continuous (via AVerTouch)
Annotation
Yes (via AVerTouch)
Light Source
Embedded Led Lamp
Mic
Built-In
Mini USB 2.0 Port
1 Out
Dimensions (W x H x D)
Operating: 250.0 x 390.0 x 447.5 mm
Folded: 259.0 x 165.0 x 39.3 mm
Weight
1.5 Kg (3.3 lbs)
Warranty
2 Years
Power Source
USB 2.0 Bus-Powered, 5V / 0.5A
Software
AVerTouch, Sphere Lite
Windows® OS
Windows® 7, 10, 11
Mac® OS
macOS® 10.15, 11, 12, 13
Chrome™ OS
Chrome™ OS 88 Or Later (Available via The Sphere Lite App Only)
Package contents
U50+ unit
Quick Start Guide
USB Cable
Warranty Card*
Others
Ordering Info
SKU: VISU50PLS
* For Japan only
** Specifications may vary depending on countries and are subject to change without notice