Indiana State University is Closing the Distance for Students with AVer
Customer Story

Fremont, CA - August 20, 2020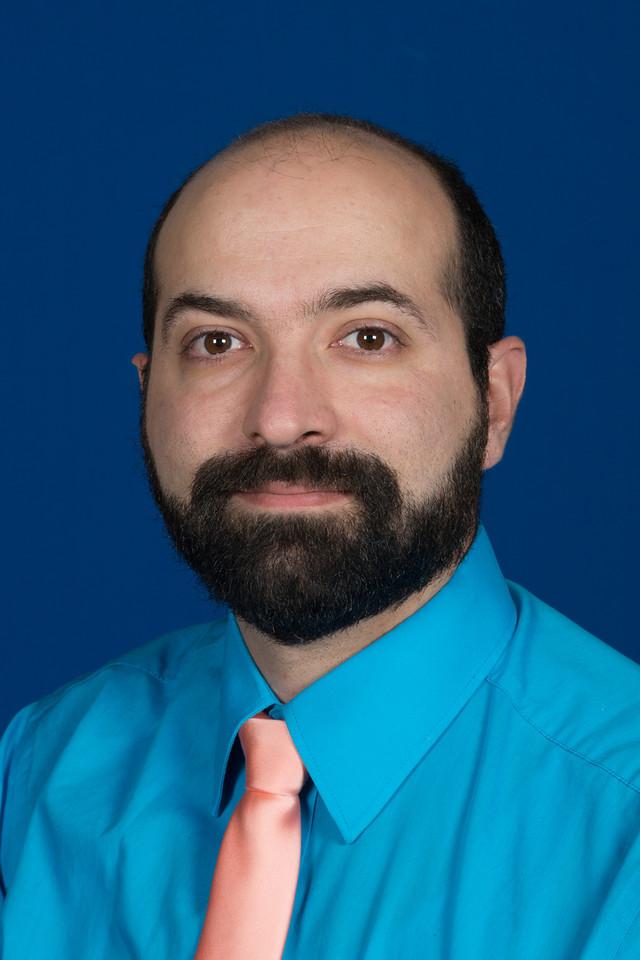 The global COVID-19 pandemic has forced every educational institution to quickly re-examine strategies to keep students and faculty members safe. The challenge has also been to ensure they can stay connected and continue to educate their students. For many universities and colleges, campus closures have proven incredibly difficult, causing them to frantically shore up distance learning solutions and technologies. Fortunately, schools like Indiana State University have been practicing and leading the way with distance learning technologies for many years.
Nicholas Aballi, Distance Learning Technology Specialist, Office of Information Technology at Indiana State University has been working hard to bring students and faculty together with distance learning strategies and AV solutions since 2008.
"I inherited a video broadcast system that required someone running production every single class. I switched it over to more controlled systems and automated everything through a central controller so that a faculty member could as seamlessly as possible run all the technology on their own without having to put a lot of effort into it."
Indiana State University is a public university in Terre Haute, Indiana founded in 1865 and offers over 100 undergraduate majors and more than 75 graduate and professional programs to its student body of 13,000. As a long-established institution of higher learning, the university has kept up and been able to meet the challenges of the coronavirus shelter-in-place with seven distance origination studios rooms for extended learning and a number of labs that use video. The distance origination classrooms support traditional in-person classes with offsite live video conferencing students as well.
A self-proclaimed "AV guy," Mr. Aballi has covered the gamut at ISU, running standard classroom support before moving to the distance education side.
"I support our online conferencing, lecture capture, faculty training, and how to help them integrate technology into what they're doing. I have tried to create a flexible layout for teachers," he says.
That flexibility includes distance learning rooms with a video camera tracking system that locks onto a lecturer, or turns it off as needed. Beginning in 2010, Mr. Aballi worked through several different configurations of cameras and tracking software, but could not find any combination that was stable and cost-effective enough in the classroom environment. After piloting a TR 530 in the fall of 2019 he chose it as the standard in distance origination classroom upgrades.
"I got my hands on an (AVer) TR530 last Fall. It has easy control, reliable tracking and simple fields to set-up," he says.
Each of the distance origination rooms has multiple cameras, with a tracking camera facing the front to follow the lecturer, and another camera at the front to cover the wider angle of the classroom. ISU is moving to cover all the distance origination classrooms with the AVer TR530 as their auto-tracking camera.
"The research looked great and the TR530 had the most potential. The interfacing was really easy with great support to get set-up and the features are seamless. The AVerCare warranty was also a stand-out," says Mr. Aballi.
COVID-19 has definitely altered the current vision for distance learning with most higher education institutions. The longer-term future for video in the classroom has also altered plans with Mr. Aballi predicting more mixed models for distance learning and in-class for schools. With many universities leveraging distance learning technologies and requiring additional support, the best strategy will provide solutions that make it as seamless as possible for lecturers and students.
"(COVID-19) has completely thrown a wrench in the gears with everyone being separated and (not all) faculty being distance learning ready. I am trying to fast track upgrades to get ready for the summer, " says Mr. Aballi.
Asked what advice he would give to universities just getting into distance learning and live video streaming, he says "Take it slow, be patient. Find what works for you. There is not a one size fits all solution. Use best practices when exploring new technologies."
For more information about AVer, please visit pro.averusa.com.
For more information about Indiana State University visit www.indstate.edu.
About AVer Information Inc.
Founded in 2008, AVer is an award-winning provider of education technology and video collaboration camera solutions that improve productivity and enrich learning. From accelerating learning in the classroom to increasing competitive advantage for businesses, AVer solutions leverage the power of technology to help people connect with one another to achieve great things. Our product portfolio includes Professional Grade Artificial Intelligence Enabled Auto Tracking Cameras, Zoom and Microsoft Teams Certified Enterprise Grade USB Cameras, Document Cameras and Mobile Device Charging Solutions. We strive to provide industry leading service and support that exceeds our customer's expectations. We are also deeply committed to our community, the environment and employ stringent green processes in all we do. Learn more at
averusa.com
and follow us
@AVerInformation
.
Press and Media Inquiries
James Salter
Senior Vice President of Marketing
AVer Information Inc. Americas
P: +1-408-687-5781
E:
james.salter@aver.com
Go Back