AVer to Showcase Conferencing and Collaboration Solutions Designed for Any Room at EDUCAUSE 2023
AVer to feature an award-winning lineup of higher education video conferencing solutions for a variety of rooms at the EDUCAUSE Annual Conference in Chicago, IL
Fremont, CA - October 10, 2023
AVer Information Inc. USA, Fremont, CA — September 28, 2023 — AVer Information Inc. USA, , the award-winning provider of education technology and video collaboration solutions, will showcase the CAM570, CAM520 Pro2, TR313V2, TR311HWV2, PTZ330UNV2, MT300N and A30 at the EDUCAUSE Annual Conference from October 9–12, 2023, in Chicago, IL. The four-day conference offers interactive and engaging sessions, customer panels and guest speakers to provide a glimpse into the future of higher education technology.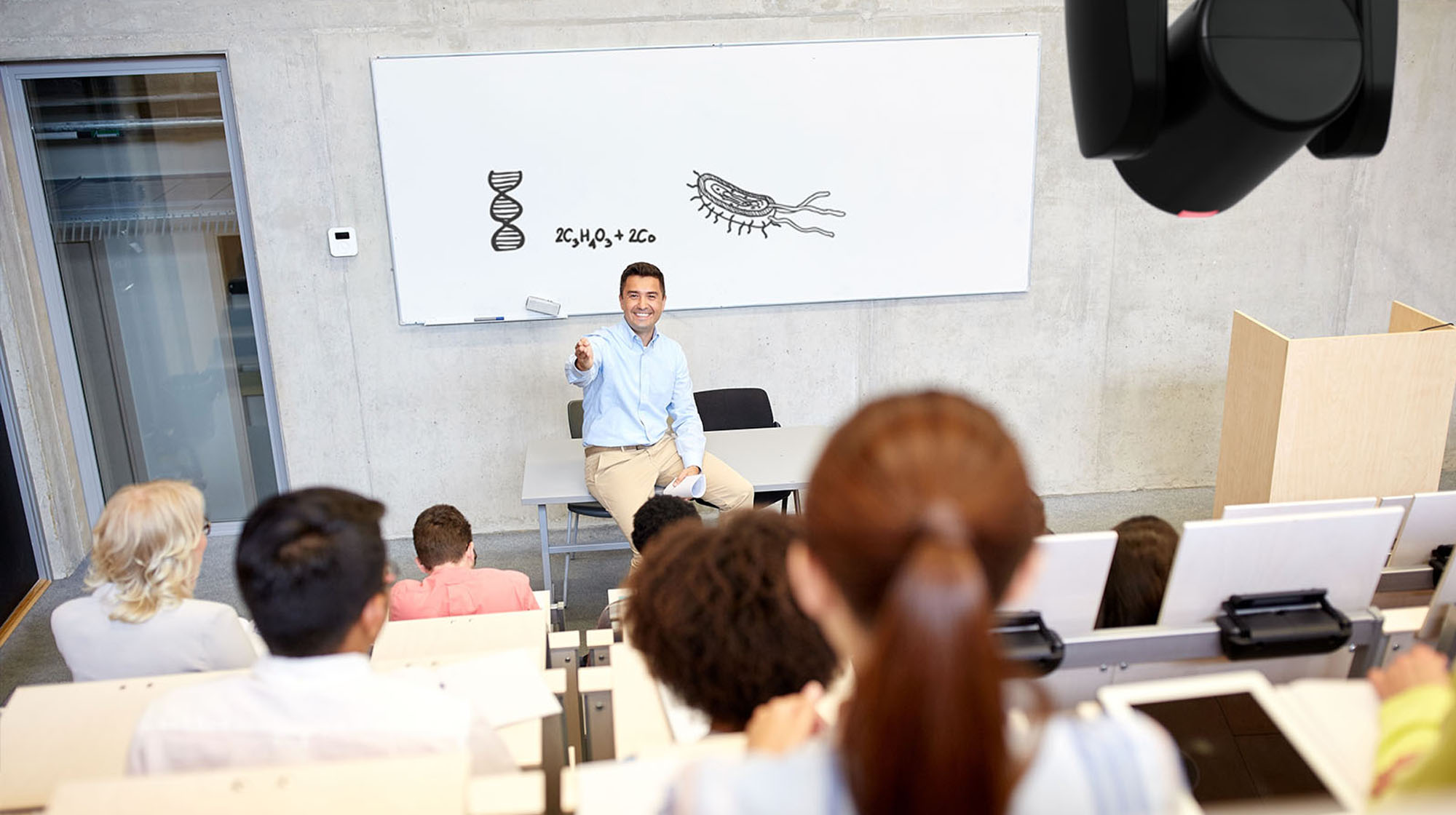 "We are incredibly excited to deliver best-in-class video and camera solutions at the EDUCAUSE Annual Conference,"




"We are focused on providing an enhanced, innovative user experience for all participants, whether in any room type or joining remotely. We are energized to showcase an extensive lineup of solutions designed to eliminate barriers to collaboration and connectivity in any higher education environment. We look forward to joining a packed show floor with the education industry's leading brands to forge new connections and reconnect with existing customers, while gaining knowledge and insight into today's higher education trends."
AVer will showcase an extensive portfolio of products designed for a variety of rooms, ranging small classrooms and laboratories to large auditoriums. AVer is committed to providing higher education facilities with high-quality solutions to meet the growing needs of remote collaboration and hybrid education. AVer will showcase a range of solutions, including the CAM570, VB342 Pro, CAM550, TR313V2, PTZ330UNV2 and A30, during EDUCAUSE 2023.
The CAM570 features a 4K dual-lens camera with 36X total zoom and an AI lens with 95-degree FOV. Designed for medium to large meeting rooms, the CAM570 features three pairs of built-in audio sensors that detect human voices up to 10M with audio tracking functionality.
The CAM520 Pro2 is an industry-leading conferencing camera designed for medium to large conference rooms. The AVer CAM520 Pro2 makes meetings a breeze with agile features like 24X total zoom, improved SmartFrame, Sony True WDR, IP video streaming, and a PoE+ port.
The TR313V2 boasts 12X optical zoom, a powerful 8MP camera and 4K resolution to offer a full range and pristine picture quality for professional productions. Featuring advanced artificial intelligence technology, the TR313V2 can track the speaker, whether full- or half-body, or a pre-set shoot zone without requiring a dedicated camera operator.
The TR311HWV2 AI Auto Tracking Camera in white gives you lots of flexibility with multiple tracking modes, outputs and upgradeable to NDI/HX. The 12X optical zoom and HD resolution offer the range and picture quality for medium to large rooms.
The PTZ330UNV2 features 4K resolution, 30X optical zoom and 8MP pictures with 60fps. Designed for broadcasting and streaming, the PTZ330UNV2 features the latest format of NDI|HX3 to reduce latency by less than 100ms. Featuring built-in AI functions, like SmartShoot, the PTZ330UNV2 provides an intuitive yet simplified user experience.
The MT300N is the matrix tracking box that opens up a whole new world using AVer Pro AV cameras in collaborative environments. Integrate Voice Tracking with any room types with this small form factor device that eliminates the need for expensive in-room PC or server running PTZ Link software pre-installed. Supports 3rd party microphones from leading audio brands and allows for customizable multi-camera switching.
The A30 Camera is an all-in-one device combining a document camera, microphone and speaker. The camera can be utilized as a webcam for video conferencing and a document camera to visualize materials to promote flexibility in hybrid environments. With automatic image rotation, the A30 empowers a seamless experience as users switch from a conference camera to a document camera.
Additionally, Jason Cousins, Laura Page and Alvin Shum from Seneca Polytechnic, a multiple-campus public college in Ontario, Canada will share their success in creating a collaborative environment for students, participating both online and in-person, and for instructors to deliver the course without impact using the updated technology. Seneca Polytechnic implemented AVer's AI Auto Tracking and PTZ Cameras to create an immersive experience for students, instructors and faculty. For more information, please visit https://events.educause.edu/annual-conference/2023/agenda/seneca-colleges-hyflex-classroom-technology-journey-1
Join AVer in booth #1639 at EDUCAUSE Annual Conference from October 9–12, 2023, to explore the latest camera and video conference trends, tools and technology. For more information on EDUCAUSE, please visit https://events.educause.edu/annual-conference.
Keep up with the latest news from AVer on LinkedIn. To learn more about AVer Information Inc. USA, please visit averusa.com.
About AVer Information Inc.
Founded in 2008, AVer is an award-winning provider of education technology and video collaboration camera solutions that improve productivity and enrich learning. From accelerating learning in the classroom to increasing competitive advantage for businesses, AVer solutions leverage the power of technology to help people connect with one another to achieve great things. Our product portfolio includes Professional Grade Artificial Intelligence Enabled Auto Tracking Cameras, Zoom and Microsoft Teams Certified Enterprise Grade USB Cameras, Document Cameras and Mobile Device Charging Solutions. We strive to provide industry leading service and support that exceeds our customer's expectations. We are also deeply committed to our community, the environment and employ stringent green processes in all we do. Learn more at
averusa.com
and follow us
@AVerInformation
.
Press and Media Inquiries
James Salter
Senior Vice President of Marketing
AVer Information Inc. Americas
P: +1-408-687-5781
E:
james.salter@aver.com
Go Back