AVer Debuts World's First Detachable Head Medical Grade PTZ Camera at HIMSS 22
MD330U Series Unveiled at VSee Booth
Fremont, CA - March 15, 2022
AVer Information Inc. USA, the award-winning provider of video collaboration and education technology solutions today announced the company is debuting the MD330U Series 30X 4K medical grade PTZ camera for telemedicine and patient monitoring at the HIMSS 22 show. AVer will demonstrate the Pro AV camera in the VSee booth # 3973, at the Orange County Convention Center in Orlando, FL, March 15-17.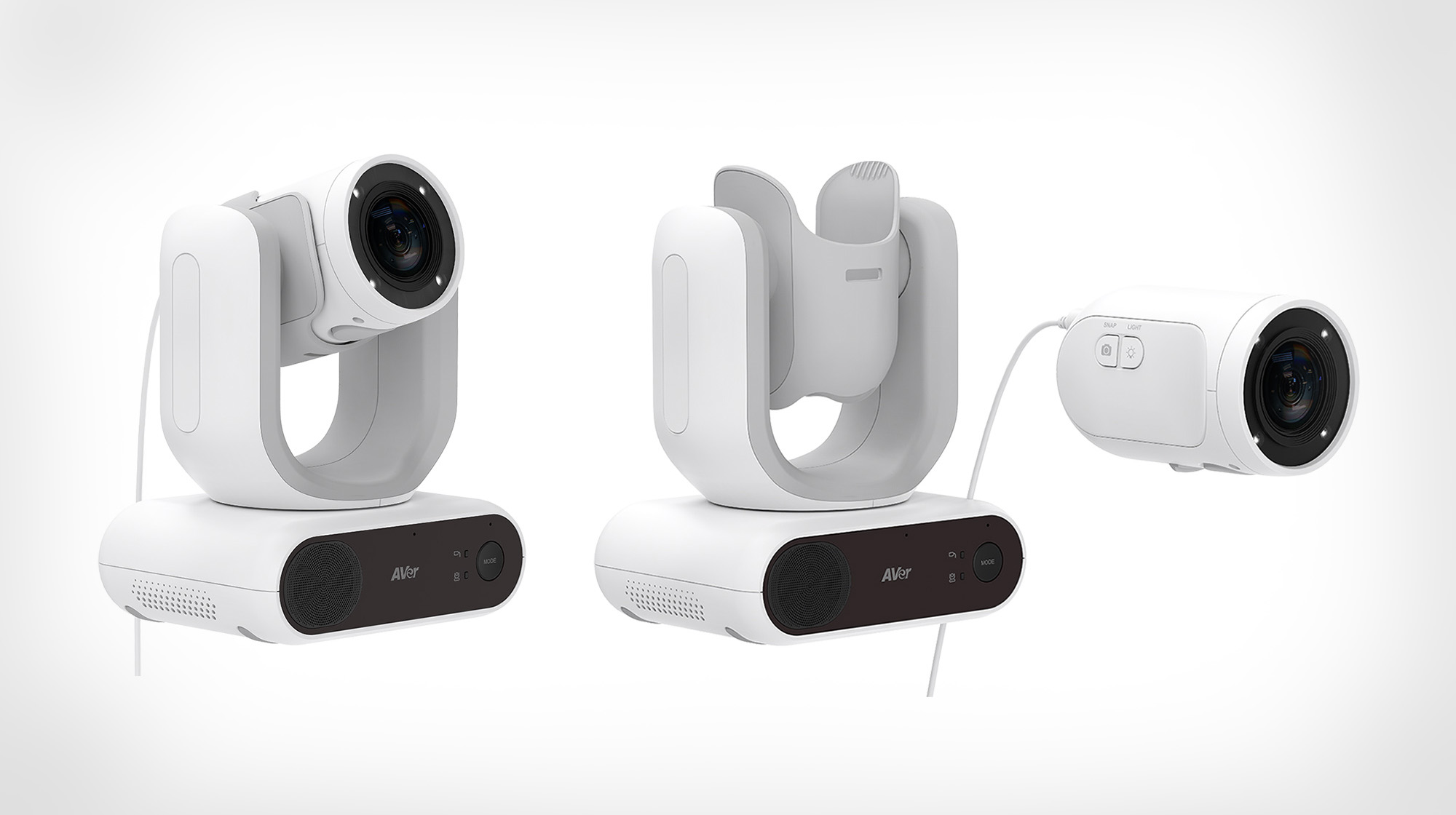 The MD330U Series camera features the world's first detachable 8MP handheld camera head and an embedded audio system with speakerphone. The wide angle pan-tilt degree, 30X optical zoom and 4K output resolution allow healthcare workers to properly capture patient images at different angles. The MD330U Series includes Smart AI technology with SmartFrame that instantly adjusts your FOV to fit everyone on screen at stunning speed and Noise Reduction to automatically lower background sounds. There are two sku options that will be available, an infrared version that supports night view for patient monitoring and an LED version for illumination needs. All MD330U Series cameras are medical grade EN60601-1* and TAA/NDAA Compliant.
The MD330U Series also features helpful functions such as fast focus speed for seamless patient viewing, and one button snapshot to capture still images. The versatility of the camera allows for healthcare providers to use it in regular mode as a PTZ telehealth device sitting on a medical cart bedside or in detached mode as a handheld camera to get closer images and different viewing angles for patient care. All AVer Pro AV cameras work great with VSee's all-in-one secure healthcare platform that delivers video visits, medical exams, and remote patient monitoring.
"We are very impressed with the quality and flexibility of AVer's new line of PTZ medical cameras and are proud to partner with AVer in debuting its latest series at HIMSS,"




"The combination of AVer's new medical grade camera and VSee's fully configurable video telehealth platform now gives customers the capabilities to quickly create a custom solution that streamlines the telehealth experience for both patients and remote care teams."
"AVer is excited to deliver the perfect camera for today's healthcare at HIMSS with VSee,"




"We know medical customers and our partners are going to love the versatility and performance of this unique PTZ camera."
HIMSS attendees can also see the AVer MD330U Series camera at the Howard Technology booth # 5758 and at the Avalue Technology Inc. booth # 4128.
To learn more about AVer in healthcare visit https://averusa.com/pro-av/markets/healthcare
*Certification pending in Spring 2022
About AVer Information Inc.
Founded in 2008, AVer is an award-winning provider of education technology and video collaboration camera solutions that improve productivity and enrich learning. From accelerating learning in the classroom to increasing competitive advantage for businesses, AVer solutions leverage the power of technology to help people connect with one another to achieve great things. Our product portfolio includes Professional Grade Artificial Intelligence Enabled Auto Tracking Cameras, Zoom and Microsoft Teams Certified Enterprise Grade USB Cameras, Document Cameras and Mobile Device Charging Solutions. We strive to provide industry leading service and support that exceeds our customer's expectations. We are also deeply committed to our community, the environment and employ stringent green processes in all we do. Learn more at
averusa.com
and follow us
@AVerInformation
.
Press and Media Inquiries
James Salter
Senior Vice President of Marketing
AVer Information Inc. Americas
P: +1-408-687-5781
E:
james.salter@aver.com
Go Back