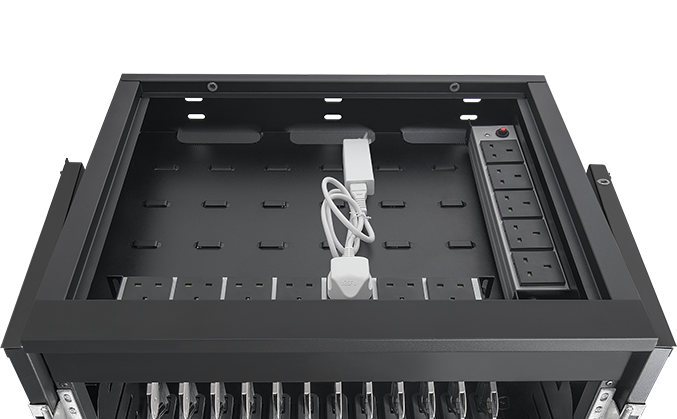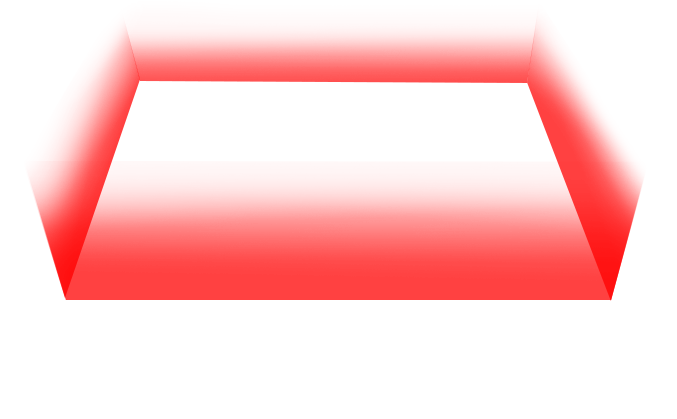 Easy and accessible cable management
Keep cables locked and in place with the X12's advanced and patented cable management system. A separate removable top panel provides ample storage to accommodate adapters of all shapes and sizes.
Space-saving footprint
Mount, stack, or store the X12 charging cabinet to safely charge up to 12 devices with a micro footprint.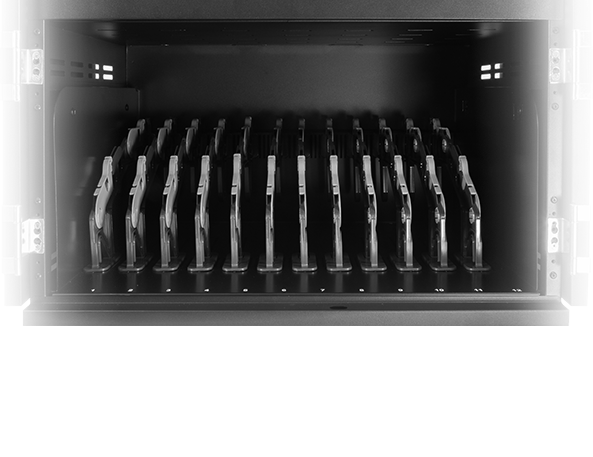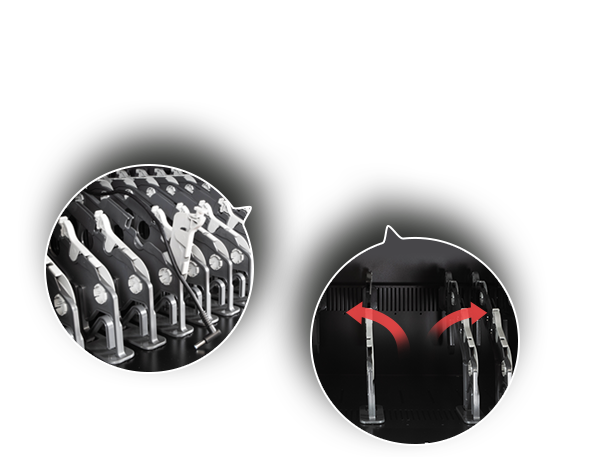 Accommodate all devices
Customize the X12 with its adjustable slot dividers. Support any learning environment with the ability to manage and store a mixed range of devices.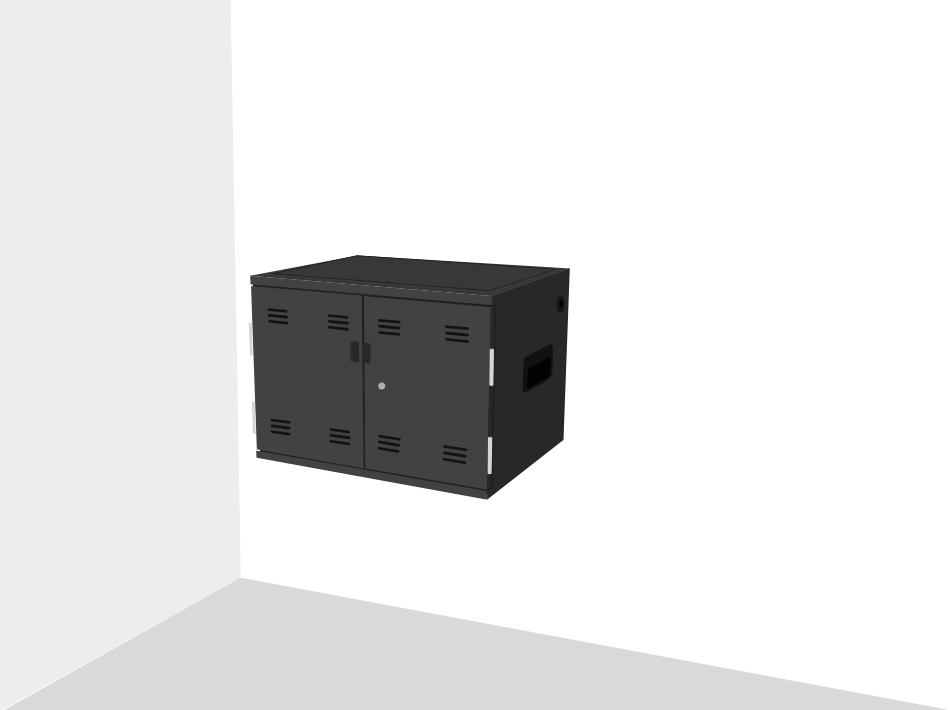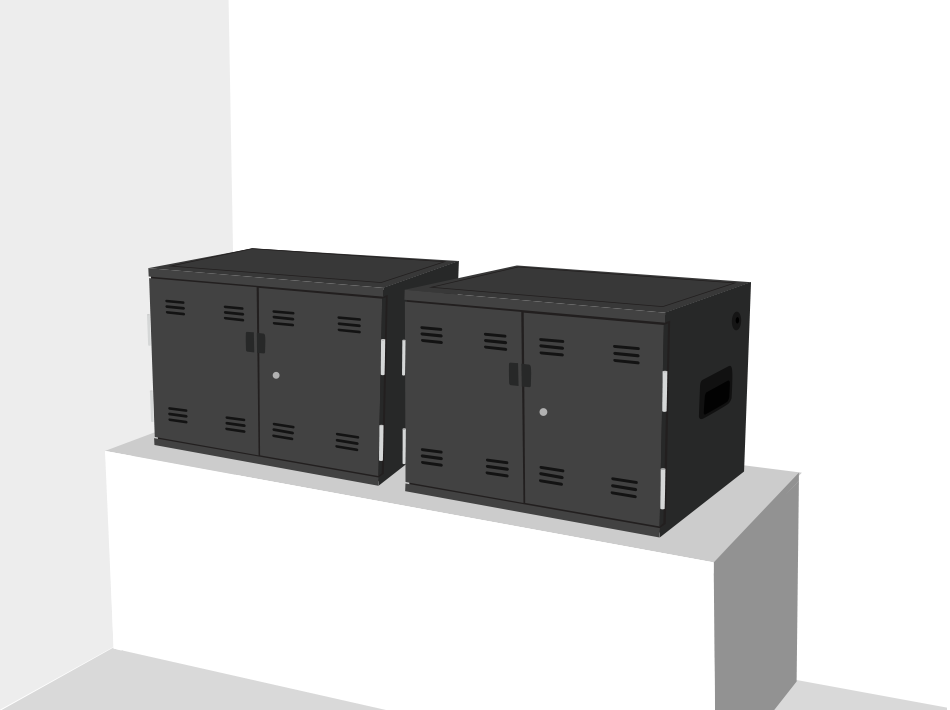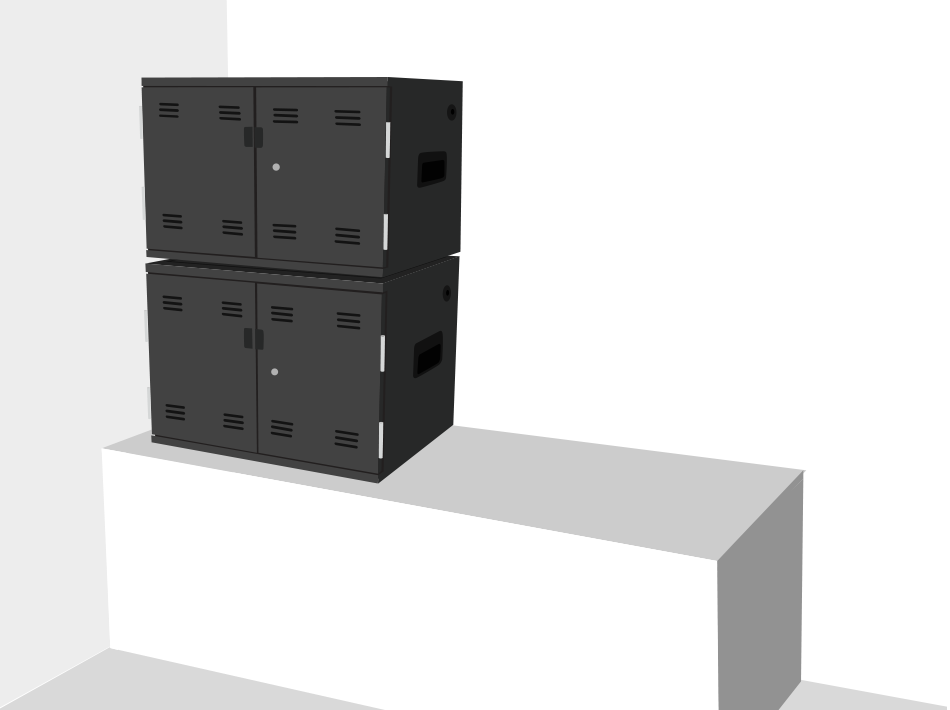 Mount it. Stack it. Store it.
Conveniently place the X12 on a table, or mount it to the wall. Maximize classroom space by stacking the cabinets to charge even more devices at once.
Unrivaled service & warranty
The X12 includes AVer's industry leading service and warranty program with technical support and onsite repair, along with a 10-year mechanical and 5-year electrical warranty program.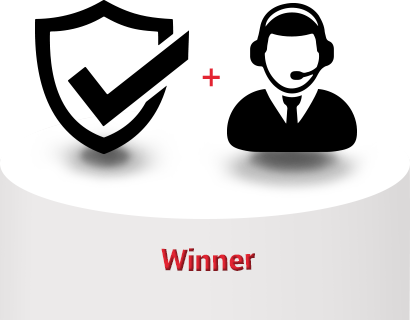 AVer has great products for education... the AVer cart features, availability and price-point met our needs... the external frame is well built and great for transporting the carts across campus. Its best features are the ease of storing and removing the devices using the sliding shelves, and the cable management features that prevent a "big spaghetti" mess of wires...

San Marino Unified School District, Carver Elementary School - Jason Powert, Computer Lab Coordinator
Specifications
Device capacity12
Slot sizeH = 30.48cm (12")
W = 3.4cm (1.34")
D = 41.91cm (16.5")
Support deviceup to 15"
Charging typeFully charging
Device capacity
Slot size
Cabinet dimension
Support device
12
H = 30.48cm (12")
W = 3.4cm (1.34")
D = 41.91cm (16.5")
H = 44.78cm (17.63")
W = 61.41 cm (24.18")
D = 48.34cm (19.03")
Up to 15"
| Charging type | External power Outlets | LED indicator | Sliding shelves |
| --- | --- | --- | --- |
| Fully Charging | N/A | N/A | N/A |
Divider type
Package dimension
Net weight
Gross weight
Adjustable plastic divider with charger cable clips
H = 52.7cm/20.75"
W = 67.5cm/26.57"
D = 55.5cm/21.85"
22.5kg(49.60lbs)
27kg(59.52lbs)
Power specification
Charging adapter management
Security
Warranty
AC IN: 100~120V, 50/60Hz,12A
Power Strip: 100~120V, 50/60Hz,12A
Designated AC adaptor compartments with separate access door and built-in lock. Dual lock cable clips on device dividers.
Device compartment:
Double door, 2 point mechanism with built-in key lock

Charger compartment:
Removable lid for easy access, with built-in key lock
10-year mechanical components
5-year electrical components
AVer Advantages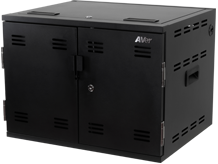 Adjustable Slot Dividers

10 Year Mechanical & 5 Year Electrical Warranties
Mounting or Stacking Options

Patented Cable Management System