How to Enhance the House of Worship Experience with Video Streaming Technology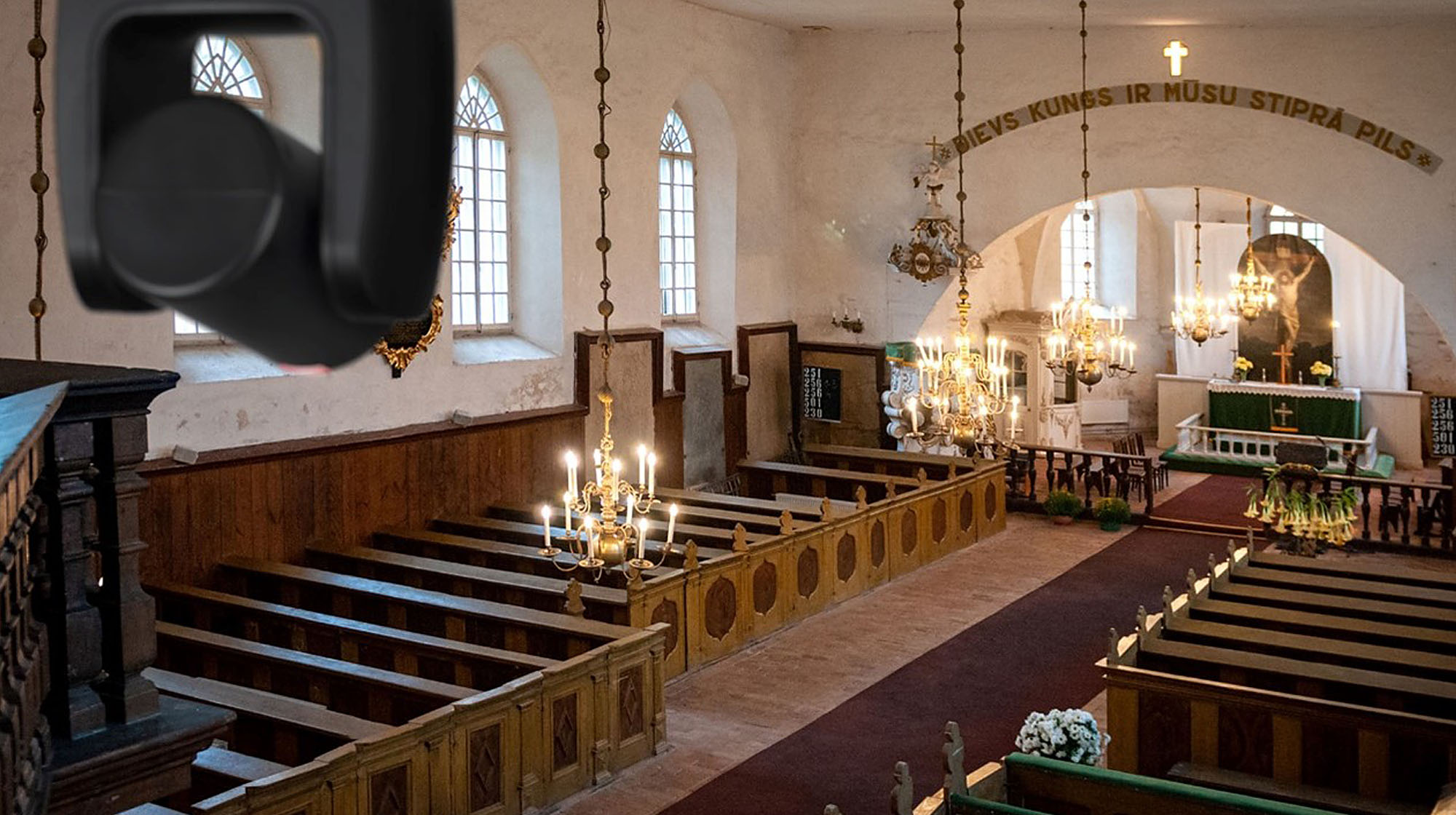 Fremont, CA - October 29, 2022
Houses of worship are ushering in a new era with the adoption of interactive technologies. The pandemic drove churches to prioritize their video capabilities, but continued investment in technology has become a consistent priority for many. Before the pandemic, many houses of worship did not consider the benefits of interactive technologies, such as live streaming. Many factors, including the specific organization's budget and access to technical expertise, became barriers to adopting new technology. Today, the traditional barriers to adoption have diminished due to the unprecedented opportunity for houses of worship to broaden their capabilities.
Interactive technologies, including live streaming technology, allow houses of worship to magnify their messaging for multi-site streaming, remote attendees, overflow viewing and special events. Traditional messages can be amplified to cultivate new relationships, broaden congregation outreach and strengthen relationships with members. Live streaming technology enables members out of town or unable to physically attend to tune in. Meanwhile, it provides an opportunity to gain new members. Geographical boundaries are not an obstacle for people living further away from the house of worship. Potential new members can better understand each house of worship without stepping foot on campus. It provides an opportunity for individuals who may be new to an area and are trying to decide which house of worship is right for them.
Live streaming also allows houses of worship to overcome the capacity limitations of a physical worship space. For larger services, especially during holidays, streaming technology can broadcast the service to physical overflow rooms inside the house of worship or people can watch from their homes, travels or other convenient locations. There is no limit to who or how many people can participate in services. Remote worship services can still have all the components of a regular worship service. For example, remote viewers can donate online rather than being present to donate physically.
Ensuring a house of worship has reliable, high-performance live streaming technologies is paramount. It's important to recreate the experience for those tuning in on their mobile devices or televisions. Viewers won't spend time watching a service they can't hear or see. It can be hard to select the appropriate live streaming equipment to fit specific needs, such as budget and technical expertise.
Fortunately, AVer Information Inc. delivers the highest value, product quality and features designed for houses of worship. Ideally suited for houses of worship, AVer's auto-tracking and live streaming functionality ensure superior video stability with leading pinpoint accuracy and advanced targeting technologies. Using artificial intelligence technology built-in to the cameras, AVer TR series cameras follow a speaker delivering a sermon as he or she moves across the stage without the need for a camera operator. This is ideal for facilities that rely on volunteers and have limited resources to create high-quality productions for remote congregations. Houses of worship can easily stream sermons with popular video platforms such as Facebook Live, OBS, vMix and YouTube. AVer is a trusted resource for many of America's leading houses of worship, including Concord Baptist Church, Orrville Christian Church, Calypso Presbyterian Church and many others. Contact AVer to learn more about the latest live streaming solutions designed for houses of worship. For more information on AVer, please visit https://www.averusa.com/pro-av/markets/house-of-worship.
Zoom is a trademark of Zoom Video Communications, Inc., registered in the United States and other countries.
About AVer Information Inc.
Founded in 2008, AVer is an award-winning provider of education technology and video collaboration camera solutions that improve productivity and enrich learning. From accelerating learning in the classroom to increasing competitive advantage for businesses, AVer solutions leverage the power of technology to help people connect with one another to achieve great things. Our product portfolio includes Professional Grade Artificial Intelligence Enabled Auto Tracking Cameras, Zoom and Microsoft Teams Certified Enterprise Grade USB Cameras, Document Cameras and Mobile Device Charging Solutions. We strive to provide industry leading service and support that exceeds our customer's expectations. We are also deeply committed to our community, the environment and employ stringent green processes in all we do. Learn more at
averusa.com
and follow us
@AVerInformation
.
Press and Media Inquiries
James Salter
Senior Vice President of Marketing
AVer Information Inc. Americas
P: +1-408-687-5781
E:
james.salter@aver.com
Go Back